IndoorCam P1
---
AOSU 2K Security Camera Indoor, Baby Monitor Pet Camera 360-Degree for Home Security, WiFi Camera with 5/2.4 GHz Wi-Fi, One-Touch Calls, Smart Motion Tracking, IR Night Vision, Compatible with Alexa
 Model Number: C2E
Unboxing & Reviews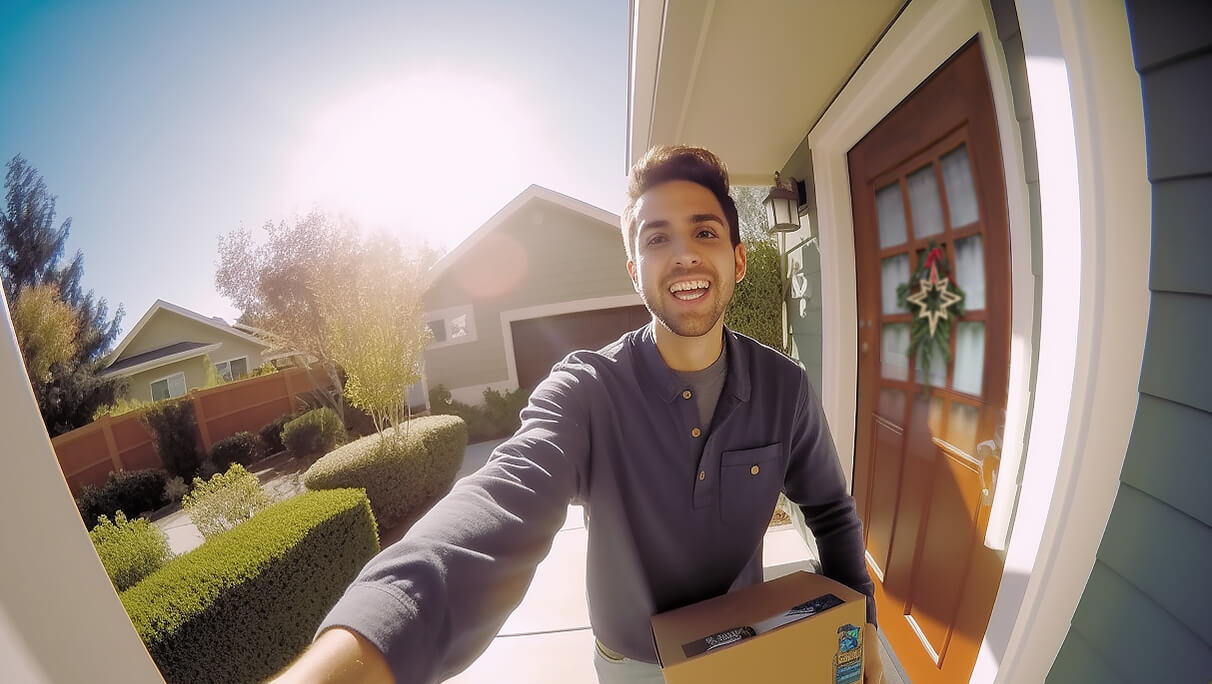 Aosu Video Doorbell Review
Quick Reply to Directly Video Calling
Aosu Video Doorbell Review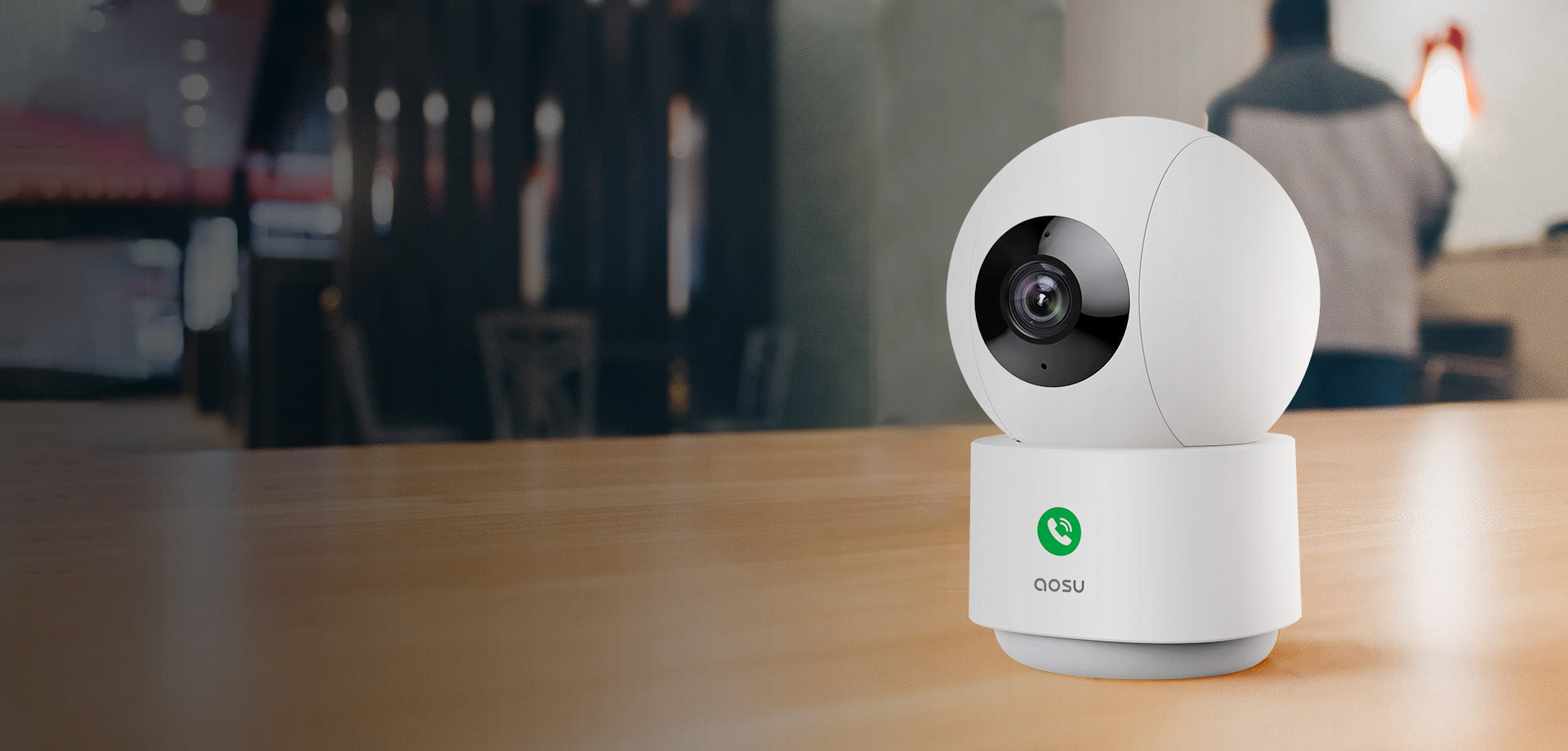 aosu | SECURITY
360° Pan & Tilt Monitor
See Any Corner of Your Home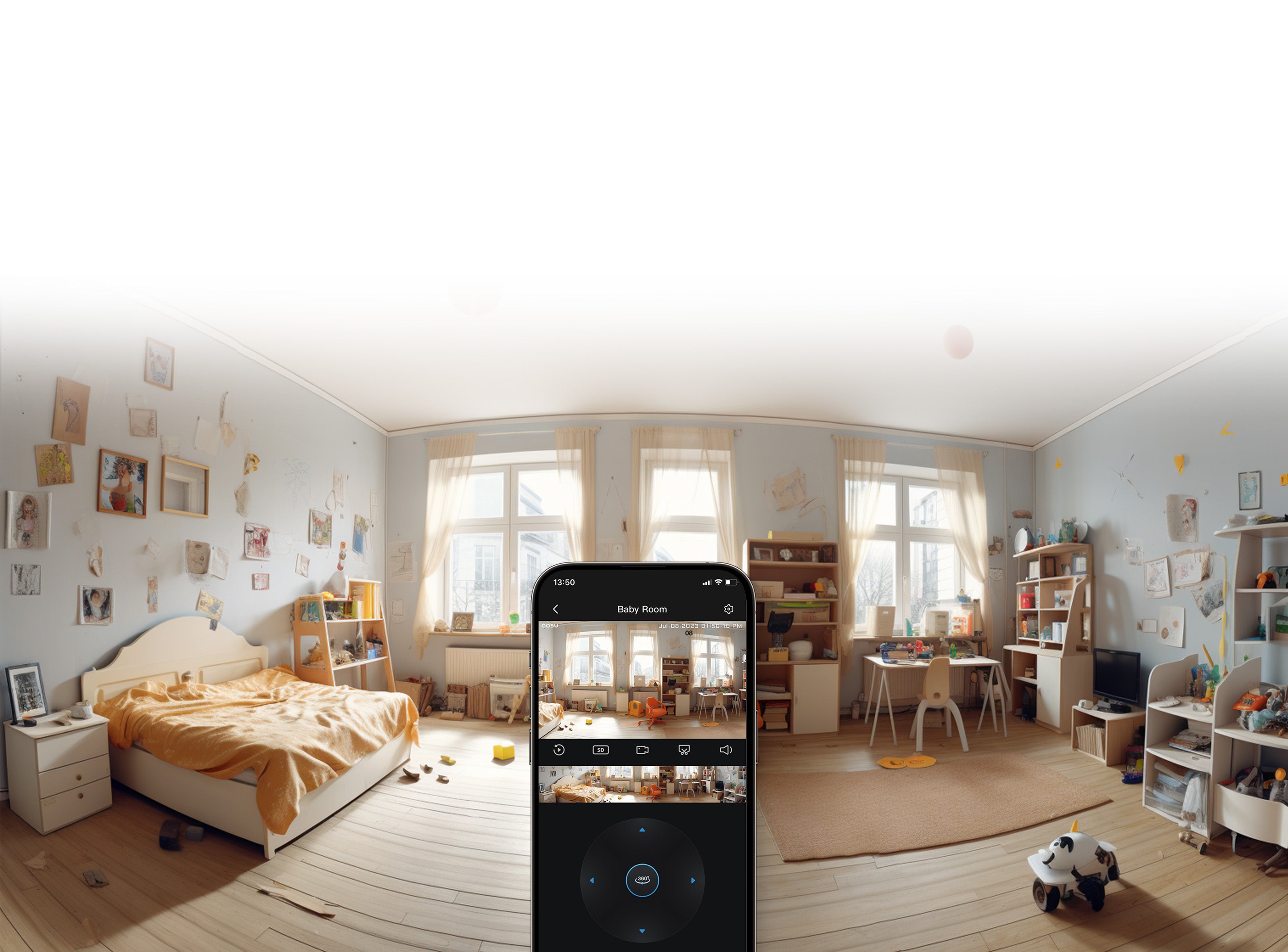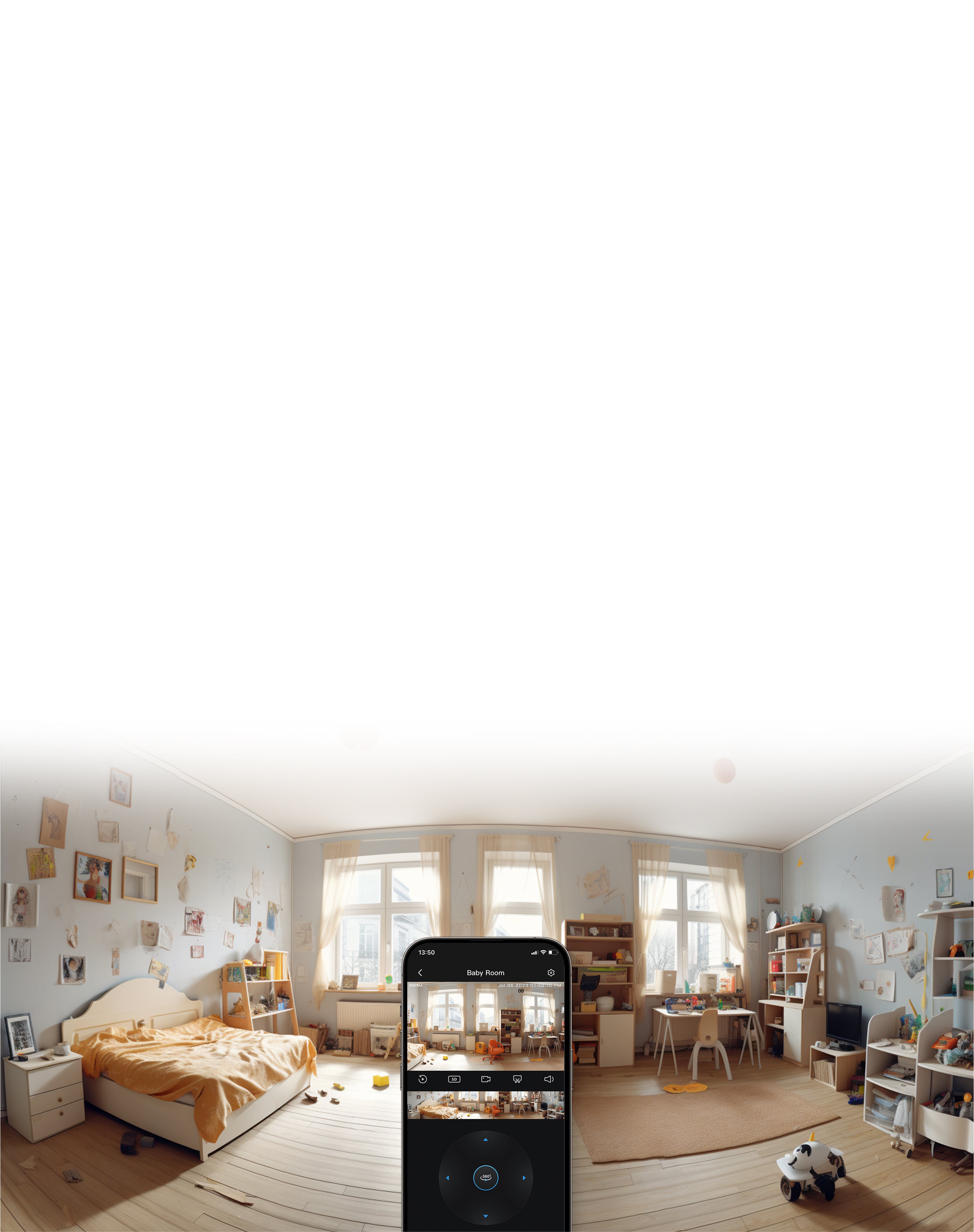 ‌‍‎‏ 
Preset 360° panoramic view to easily check each region
360° Round-Look Preset Mode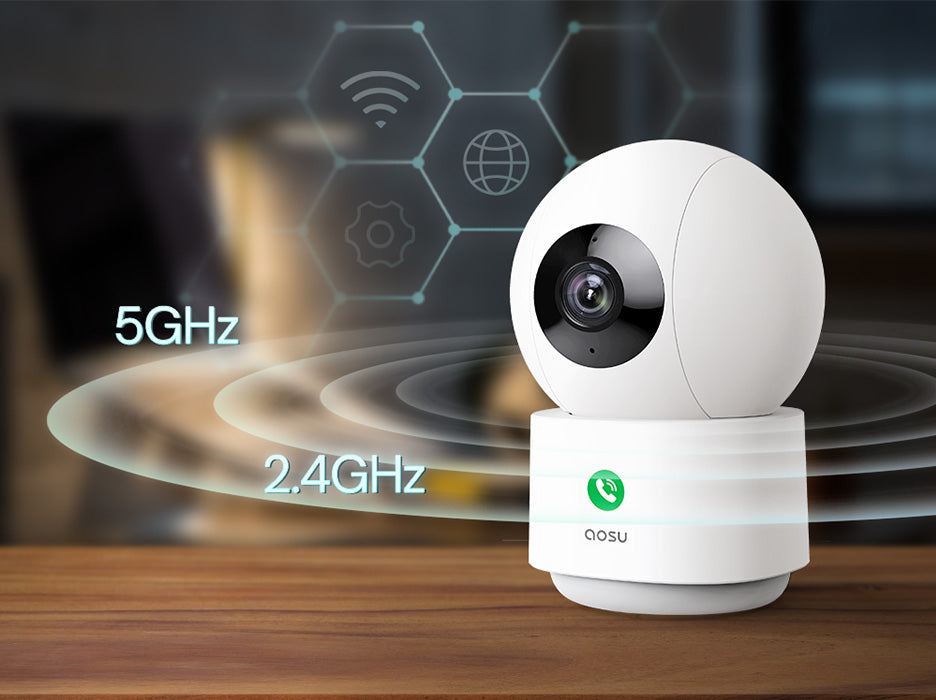 5GHz & 2.4GHzWiFi Compatibility
Preset 360° panoramic view to
easily check each region.
2K Clear Night Vision
8 separated infrared LEDs provide clear and bright
footage. Invisible 940nm infrared LEDs are conducive
to your baby's good sleeping.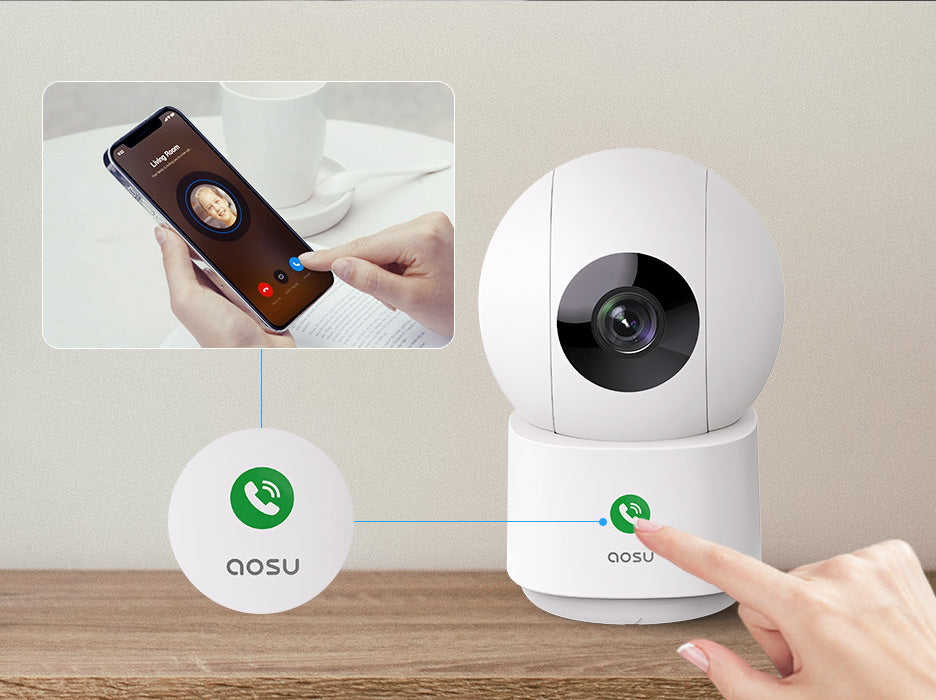 One-TouchCalls
Enjoy real-time talk with your loved
ones anytime & anywhere.
We value your security as much as you do
Protect Your Privacy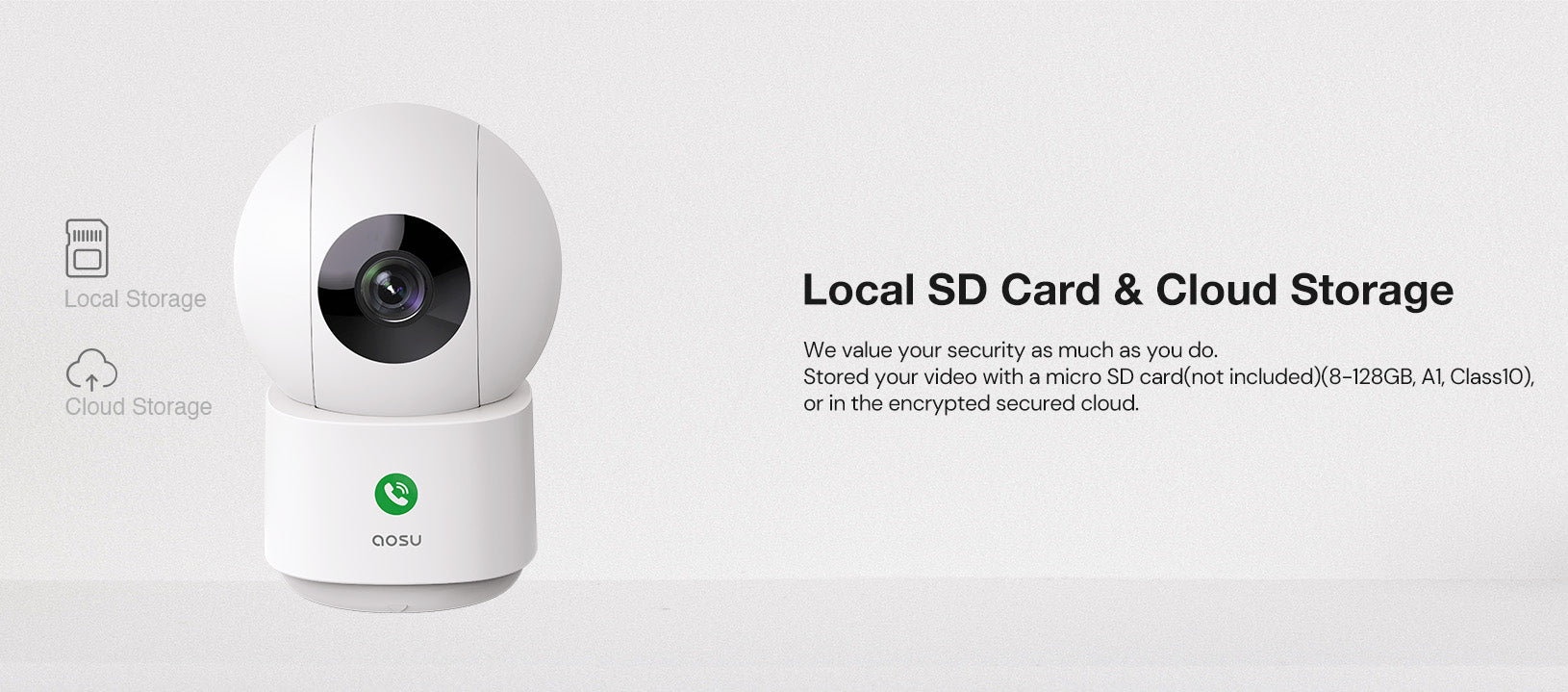 Local SD Card & Cloud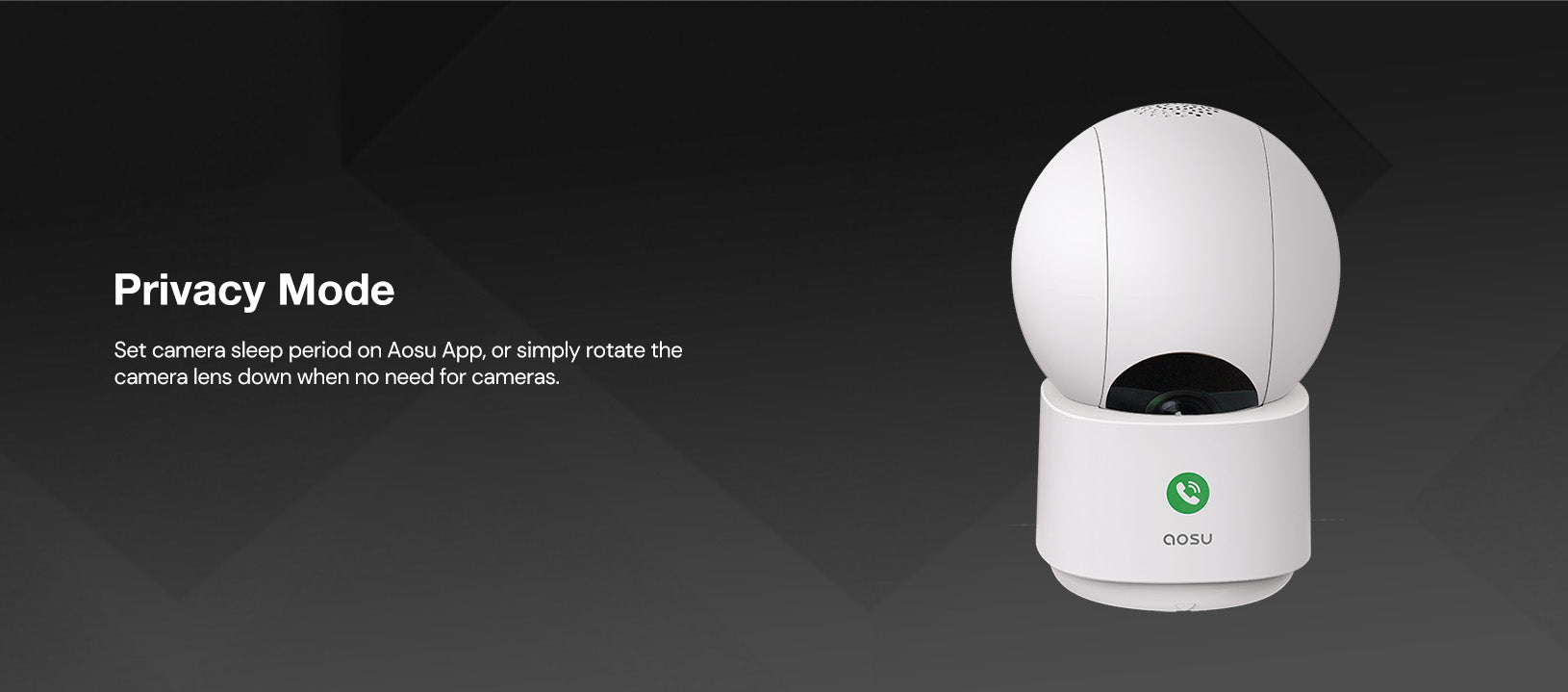 2K Others Resolution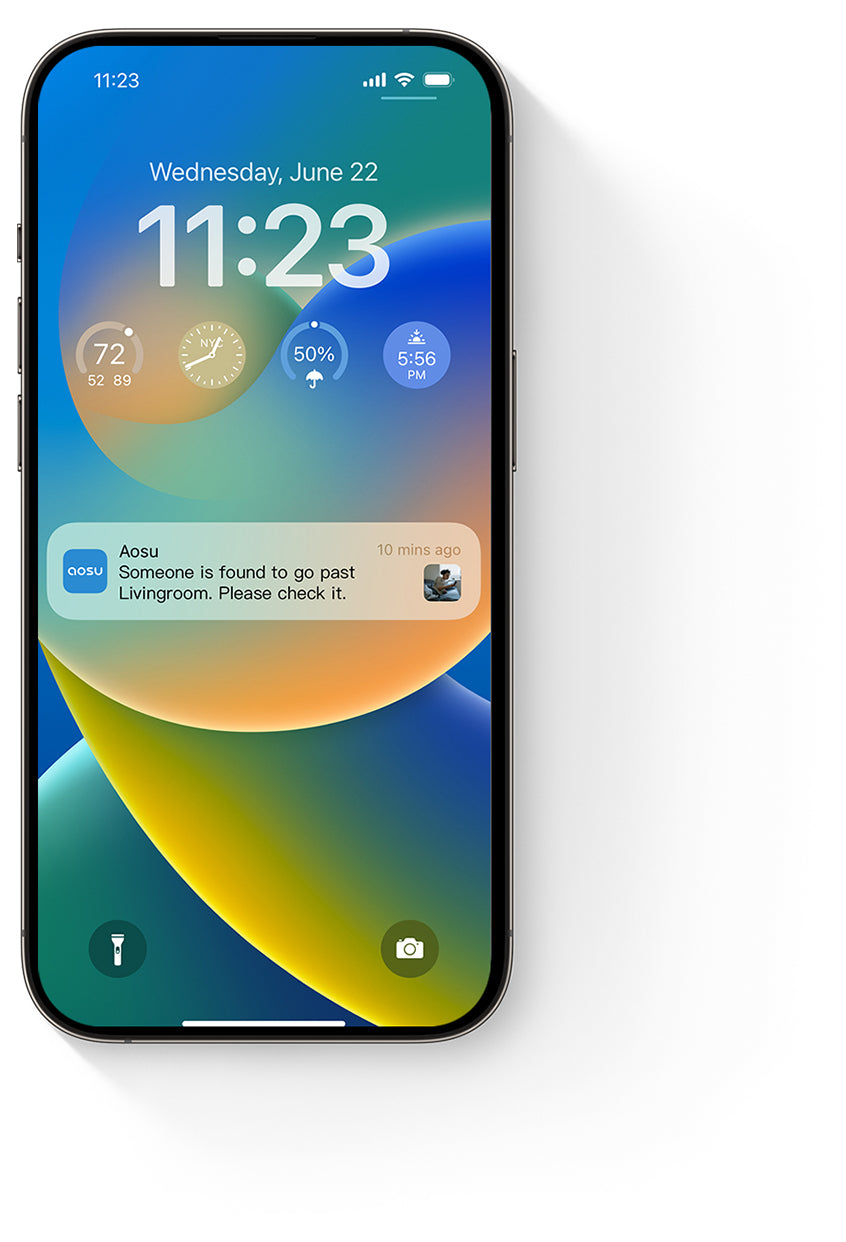 Thumbnail Real-Time Notification
Receive snapshot notifications so that you can quickly check who is at the Livingroom.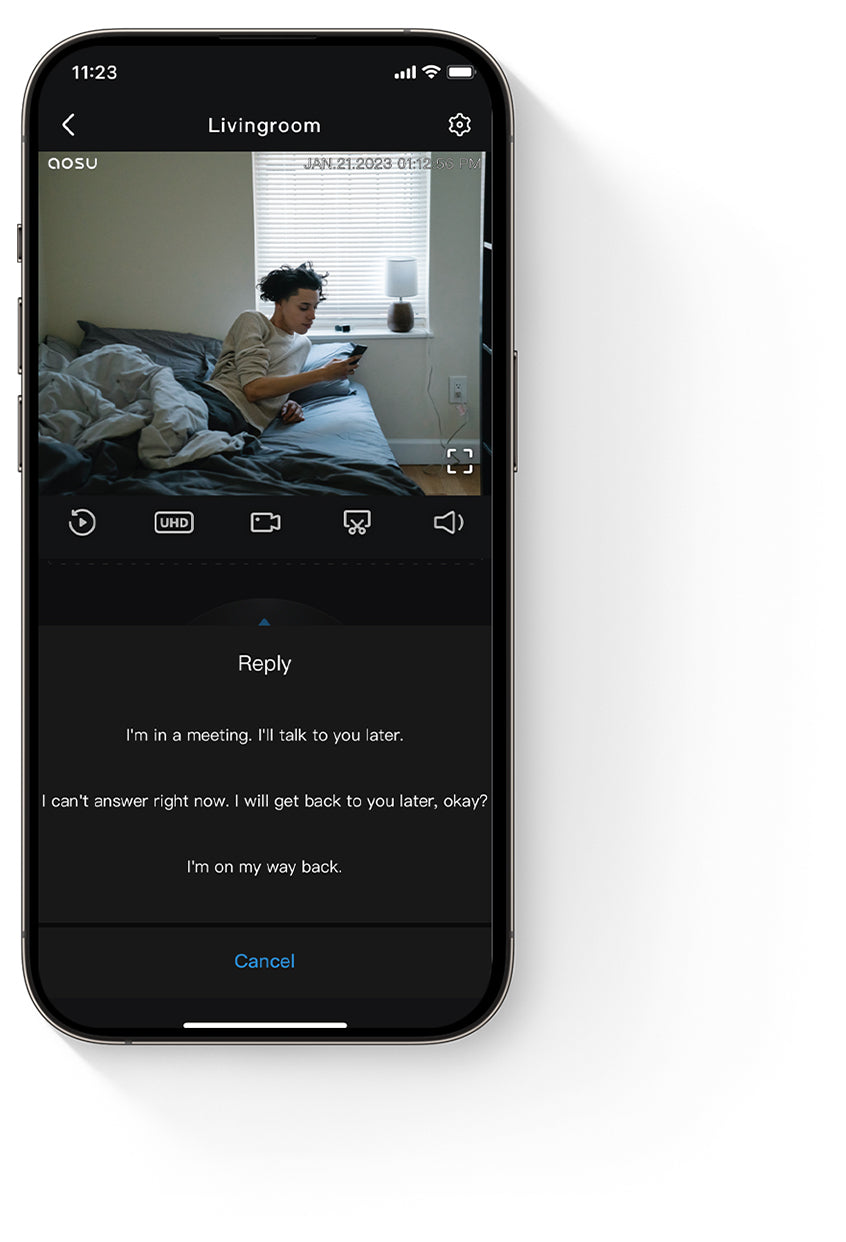 Quick Reply to Directly Video Calling
Use the preset message to quick reply when you are busy.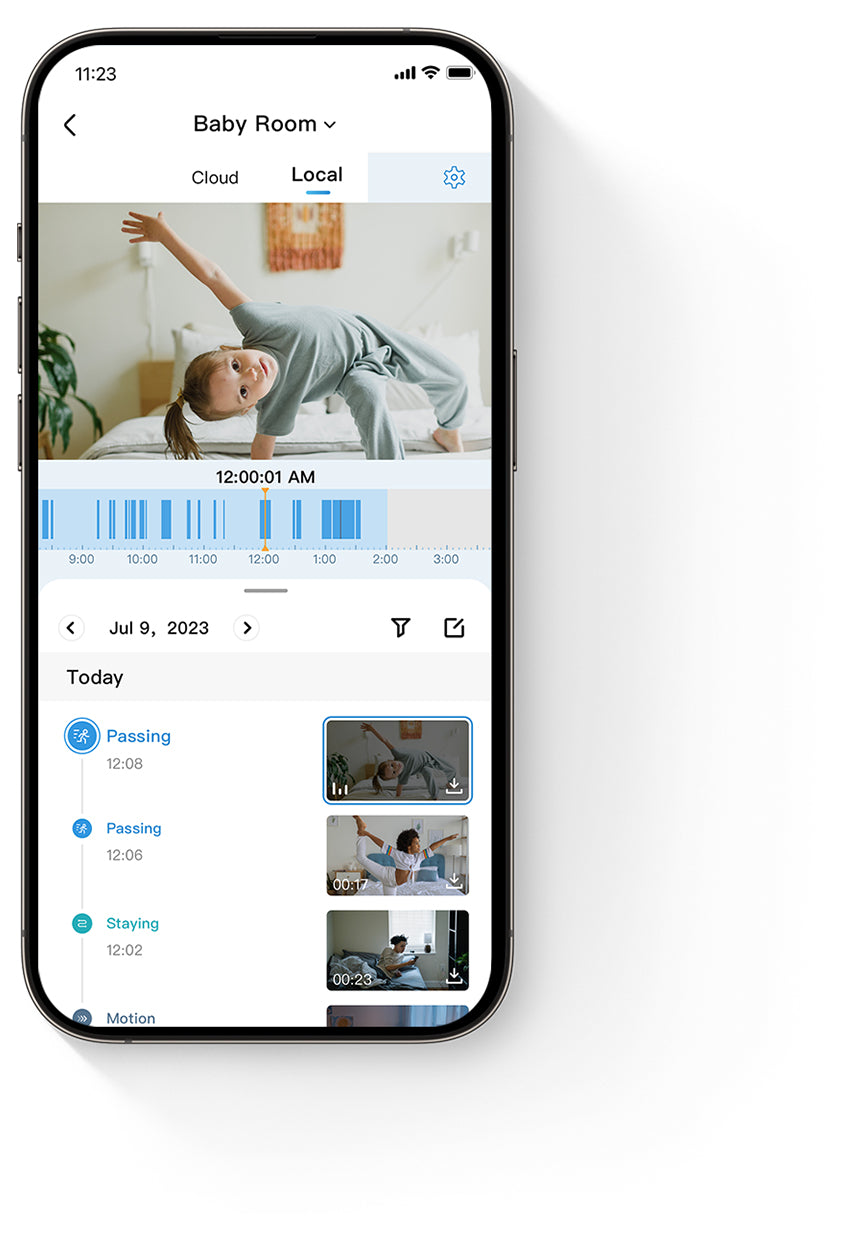 Smart Playback
Event type filters, fast forward and rewind features make it even easier to find important moments.
Support 5 people online at the same time, share interesting events with your family.
Share with Family
Testimonials
Purchased this for LDR
I love this product. I can link it to my apple watch, and get notified when someone enters or exit their room. The night vision is great, the quality is amazing for the price. I can also rotate it and move it as much as needed to watch what they are doing in their room. There is also an option to record directly from the camera which is amazing. They have no complaints, the camera is absolutely silent and they usually say they forget its there. The app is a bit glitchy sometimes, but nothing too crazy tbh. Unfortunately the first one we ordered arrived in an empty mailer, but the seller was prompt to send us another one. I would recommend this over a baby monitor for a bedroom, especially because they can directly call me from the camera. One other glitchy thing is when you have the automatic detection on, it follows every movement which makes it very shaky if someone is moving around in the room a bit, tho its easy to turn off the setting.
Great product and picture quality
The product is excellent and is as beyond my expectations. The picture quality is awesome especially compared to the other cameras i previously had. The app is easy to and the camera was super simple to install. I like the features the app comes out and can't wait to test them all out. Extremely satisfied with this purchase and I will be buying more!
Best Indoor Cam
I've gone through A TON of nanny cams & indoor cameras. This time around I took my time researching. Most of what I found was well over $100 & honestly I just needed something simple but reliable. I've been very happy with our camera. I do wish there was a suggestion section in the app. I kind of wish I could set it up where I can schedule when I want the camera to monitor. As you can see I'm using it in a high traffic area, so if we wanna stay home for the weekend the notifications are relentless. Of course their is motion, where home lol. But I got this due to my little sleep walker. Knowing how bad I was & for anyone else who's experienced sleep walking. Trust me when I say locking up the door doesn't always work. So I needed a camera that could notify me in the night the moment she's up & walking. At least this way I could keep an eye on her & try to prevent her from walking out of the house. The quality is is well made. Video is clear. I'm using the SD so I love that it records when it captures that movement. I like the notifications, plus its a bonus for us that it has a call feature. Now we can hire a sitter & we or they can check in with us anytime.
Discover What's Popular
Radar Detection
5MP UHD
2.4&5 GHz WiFi
Sale price

$149.99
100% Wire-Free
2K QHD
Local Loop Recording
Sale price

$99.99
Human Detection
Sound and Light Alarm
2K QHD
Sale price

$69.99
Forever Solar Powered
Human Detection
2K QHD
Sale price

$69.99
100% Wire-Free
Cover for Every Corner
2K QHD
Sale price

From $99.99
100% Wire-Free
Cover for Every Corner
5MP UHD
Sale price

From $99.99