Security Cam P1 Lite
---
2K Security Cameras Wireless Outdoor, 360°Pan-Tilt View Timed Cruise, Human Auto Tracking, Spotlight & Siren, 2-Way Audio, Full-Color Night Vision, IP66 Waterproof, Work with Alexa & Google Assistant
Model Number:C4L
Buy Now
Unboxing & Reviews
Cover Every Corner
aosu wifi security camera can rotate 360° flexibly, and has the function of Timed cruise and Spot cruise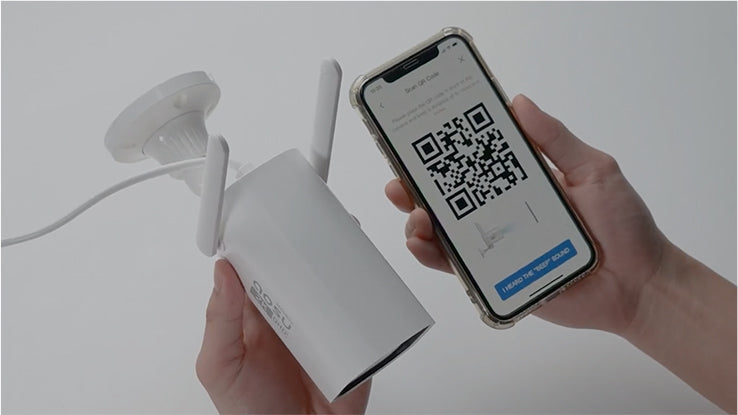 2K QHD Resolution
Improved from 1080p, you could see every detail of your property.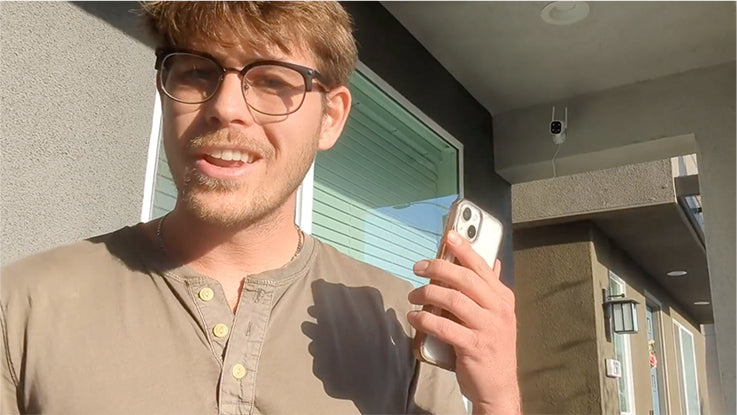 AOSU 2K PTZ
AOSU 2K Security Cameras Outdoor/Home 24/7 Constant Recording, Motion Tracking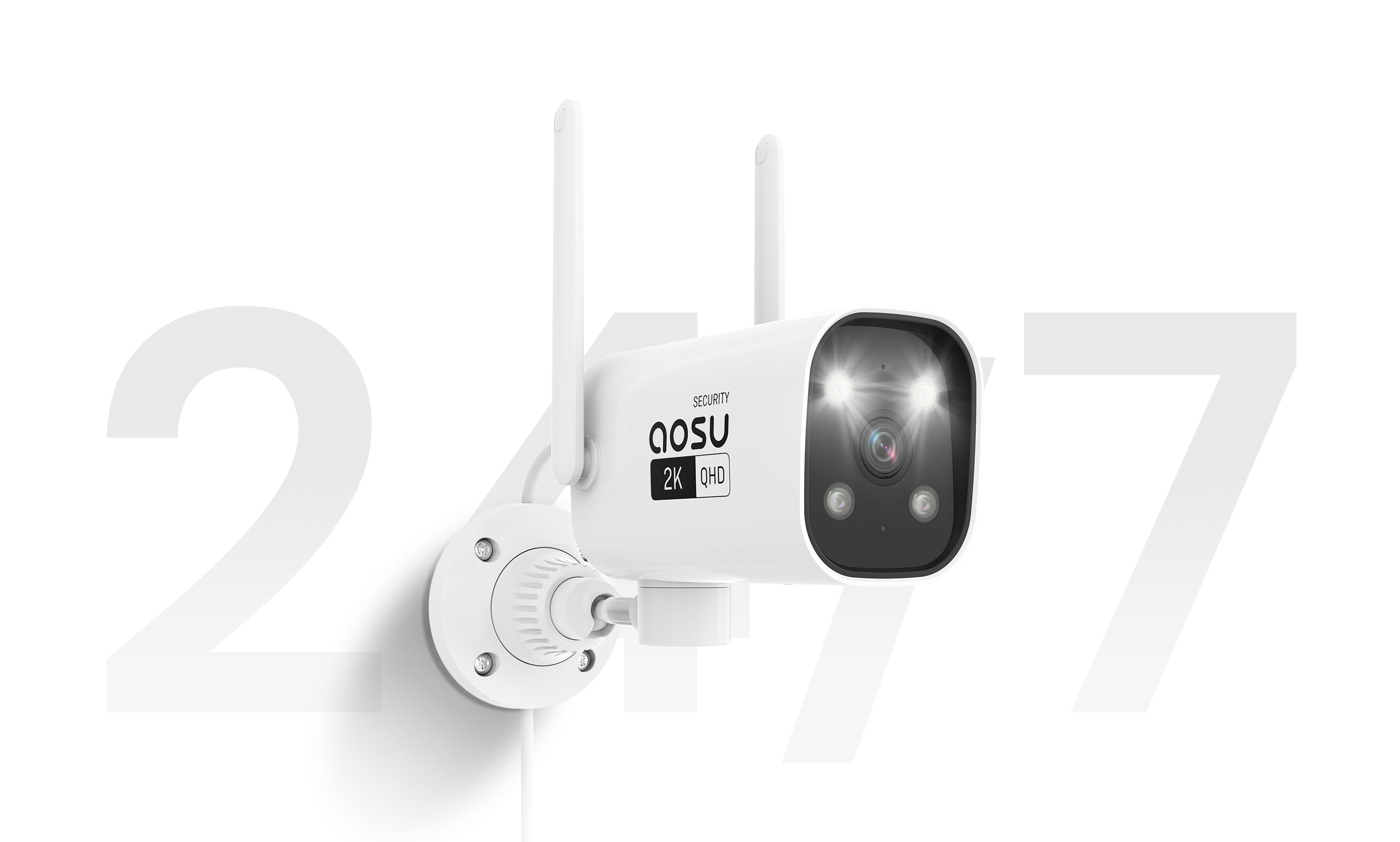 2K QHD Security Camera
aosu SECURITY | Panoramic PTZ & Human Tracking
24/7 Recording
Without Missing any Important Details.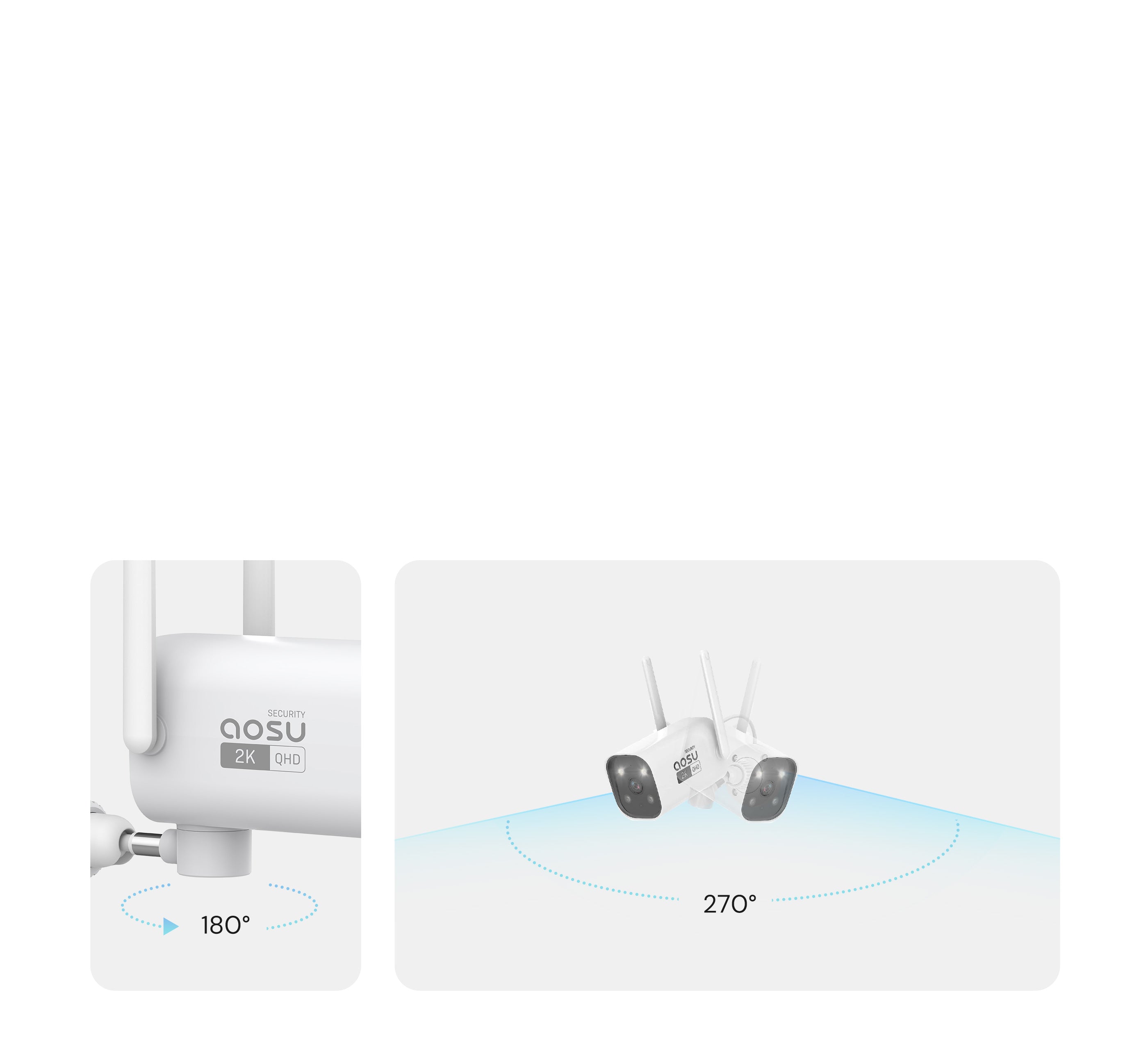 Expand Your Field of Vision
Pan the lens 180° horizontally to get 270° Field of View.
Feel free to switch to 2.4/5 GHz WiFi
Featuring Dual-band WiFi, the Aosu Security Camera Provides More Stable connectivity. Endure No More Long Waits and Enjoy a Smoother Live View with the Faster Speed Brought by the 5GHz WiFi and Stronger Signal Brought by the 2.4GHz WiFi.
Protect the Security of Key Areas
See more clear on stranger's faces or license plates in full color night vision, and playback to identity
events for great security.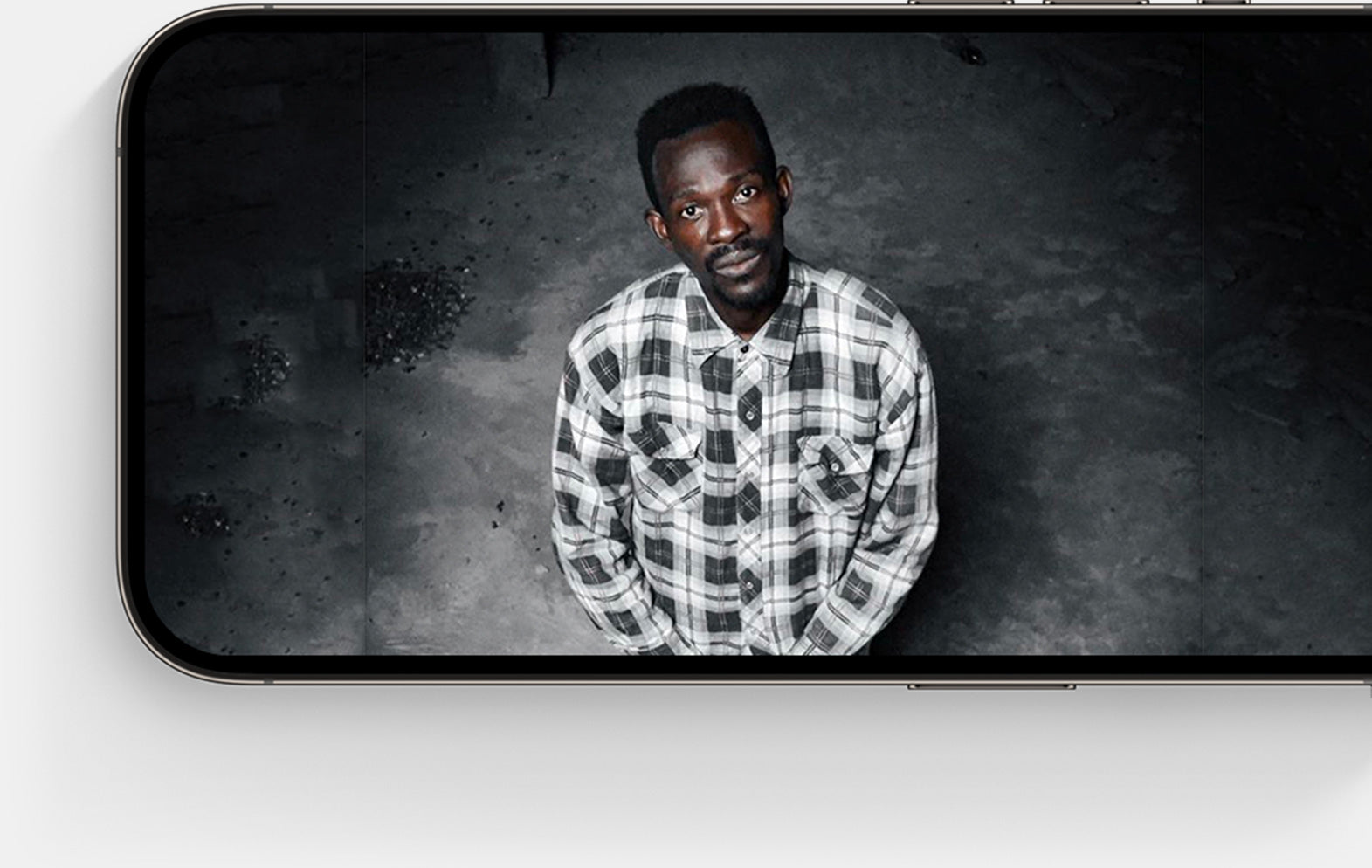 Advanced Night Vision
See more clear on stranger's faces or license plates in full color night vision, and playback to identity events for great security.
Automatic Human Tracking
When Human Motion is Detected, the Camera Automatically Focuses on and Tracks the Moving People to Record a More Detailed Event.
Early Warning for People Staying for Long Time
Smart detection of suspicious lingering and wandering, providing early warnings to
safeguard your home.
Thumbnail Real-Time Notification
Receive snapshot notifications so that you can quickly check who is at the door.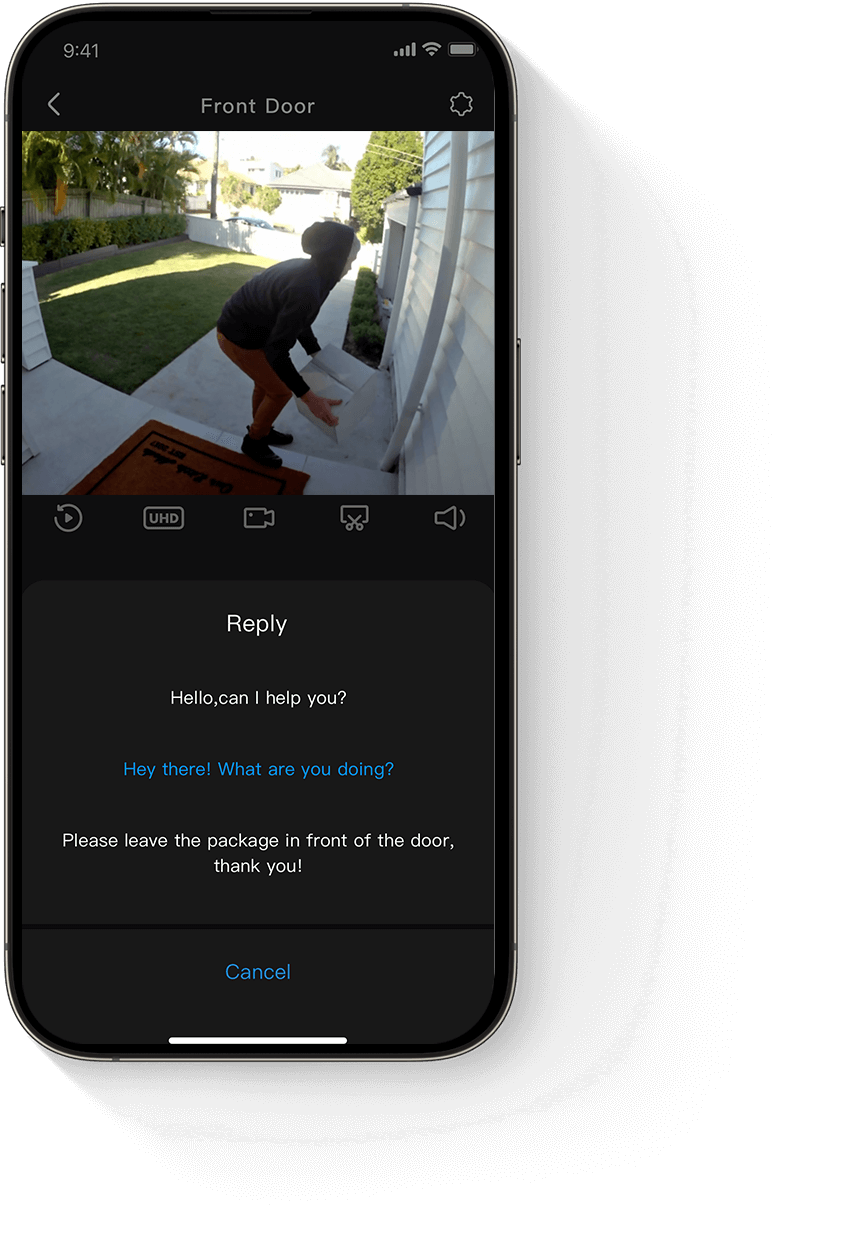 Quick Reply to Directly Video Calling
Use the preset message to quick reply when you are busy.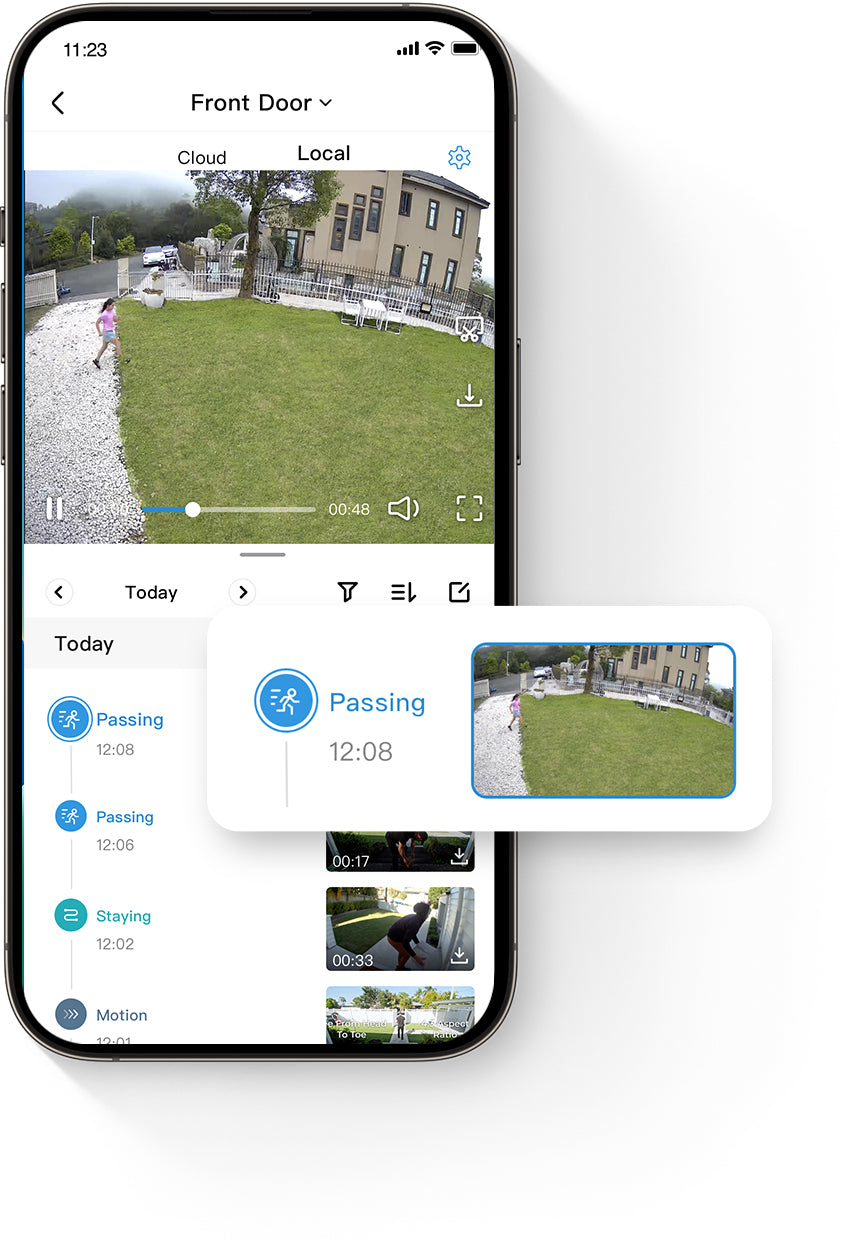 Smart Playback
Event type filters, fast forward and rewind features make it even easier to find important moments.
Which aosu Camera Product is right for you?
Testimonials
Wanted to love these
Initially I penned out a glowing review of these cameras, but after having them for a day or so I was left feeling disappointed. First major issue with all 4 cameras I had: the colour reproduction was terrible. Our lawn, which is lush green at present - was being rendered orange. The sky was also not a true representation of colour. Heck, my old Akaso 1080p cam that was still up blew it out of the water. I wanted to like these cameras because of the feature set and motion but I just can't get beyond the poor image quality and colour reproduction. I returned all 4 and purchased the TpLink Tapo C325WB and whoaaa, it blows these cameras clear out of the water. On the merits of its ability to see in the dark alone. Far superior image quality and colour reproduction notwithstanding.
Very good for price
I really do like this item video is crystal clear, very good quality camera and I do like that it records 24/7 so you can go back to any day and time for footage if you need it. Have already recommended this to my neighbor definitely worth buying only thing is audio isn't the best at all just wish it was a little clearer audio but your not paying for audio your paying for the camera quality. Good purchase !!
Functions Well and Economical!
Honestly I am surprised with how well these cameras work… it has a great motion detection feature so it notifies you if there is any motion, and then shows you a screenshot in your notifications if someone is approaching. It has a replay feature so I can see retrieve any footage if need be. It also has family sharing so you can add other people to your cameras so they can see/replay footage too. My favourite feature is the ability to save the footage to my camera roll so easily from the app! 100% recommend as what you're getting and the price itself are unbeatable!
Discover What's Popular
100% Wire-Free
Cover for Every Corner
2K QHD
Sale price

From $99.99
Forever Solar Powered
Cover for Every Corner
2K QHD
Sale price

From $99.99
Human Detection
Sound and Light Alarm
2K QHD
Sale price

$69.99
Forever Solar Powered
Human Detection
2K QHD
Sale price

$69.99
Smart Tracking & Alerts
Human Detection
2K QHD
Sale price

$99.99