SolarCam System Pro
---
Advanced Encryption and Free Local Storage - Remotely access your locally secured smart camera footage from the included hub (built-in 32GB for up to 4-month of loop recording). Keep your home secure with aosu reliable outdoor security camera solution - WirelessCam Pro System. 
 Model Number: C7P 
Unboxing & Reviews
Peace of Mind with aosu
Warn off the intruder using the built-in siren and spotlight.
2K QHD Resolution
Improved from 1080p, you could see every detail of your property.
Color Night Vision
See more clear on stranger's faces or license plates in full color night vision, and playback to identity events for great security.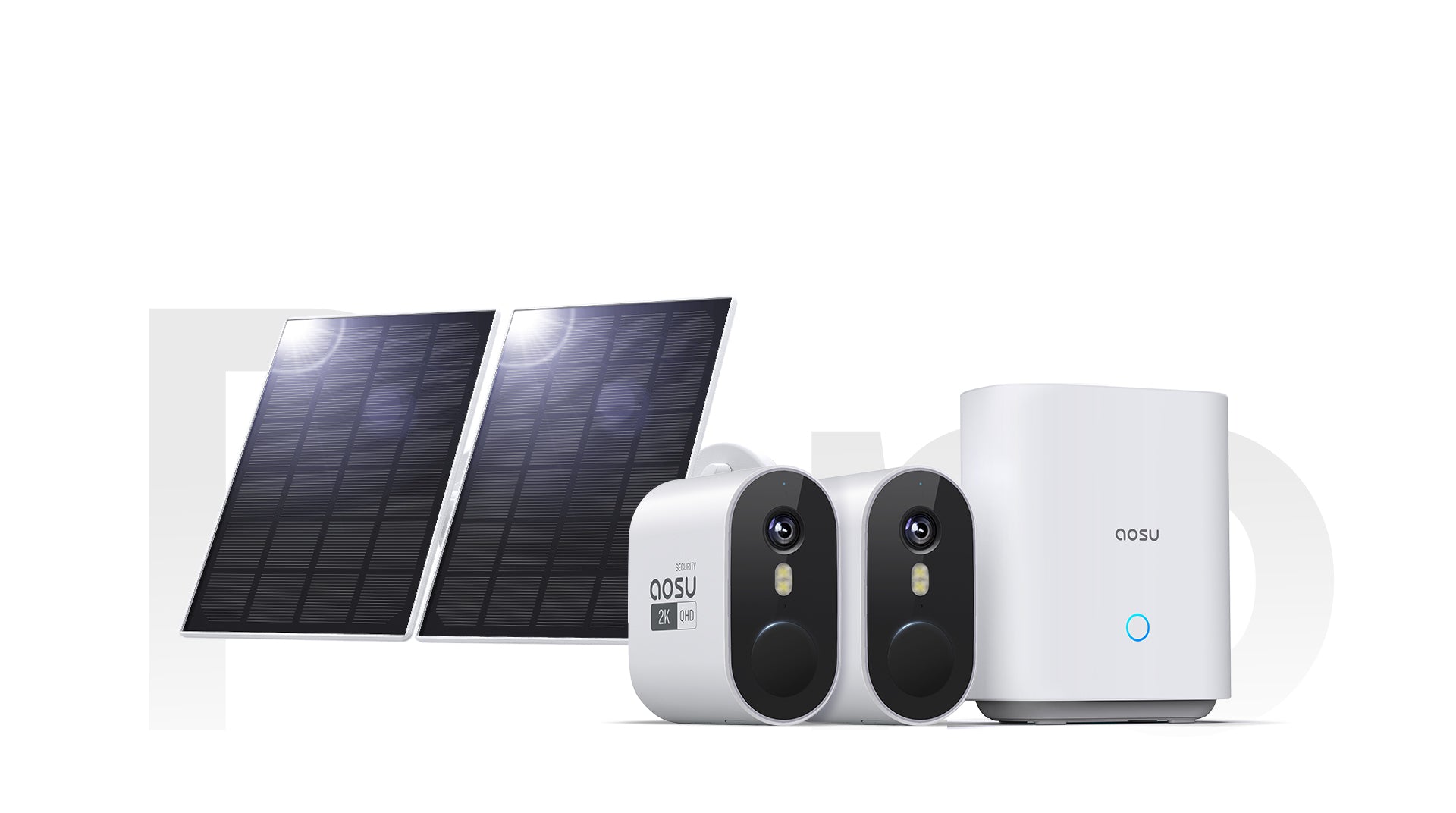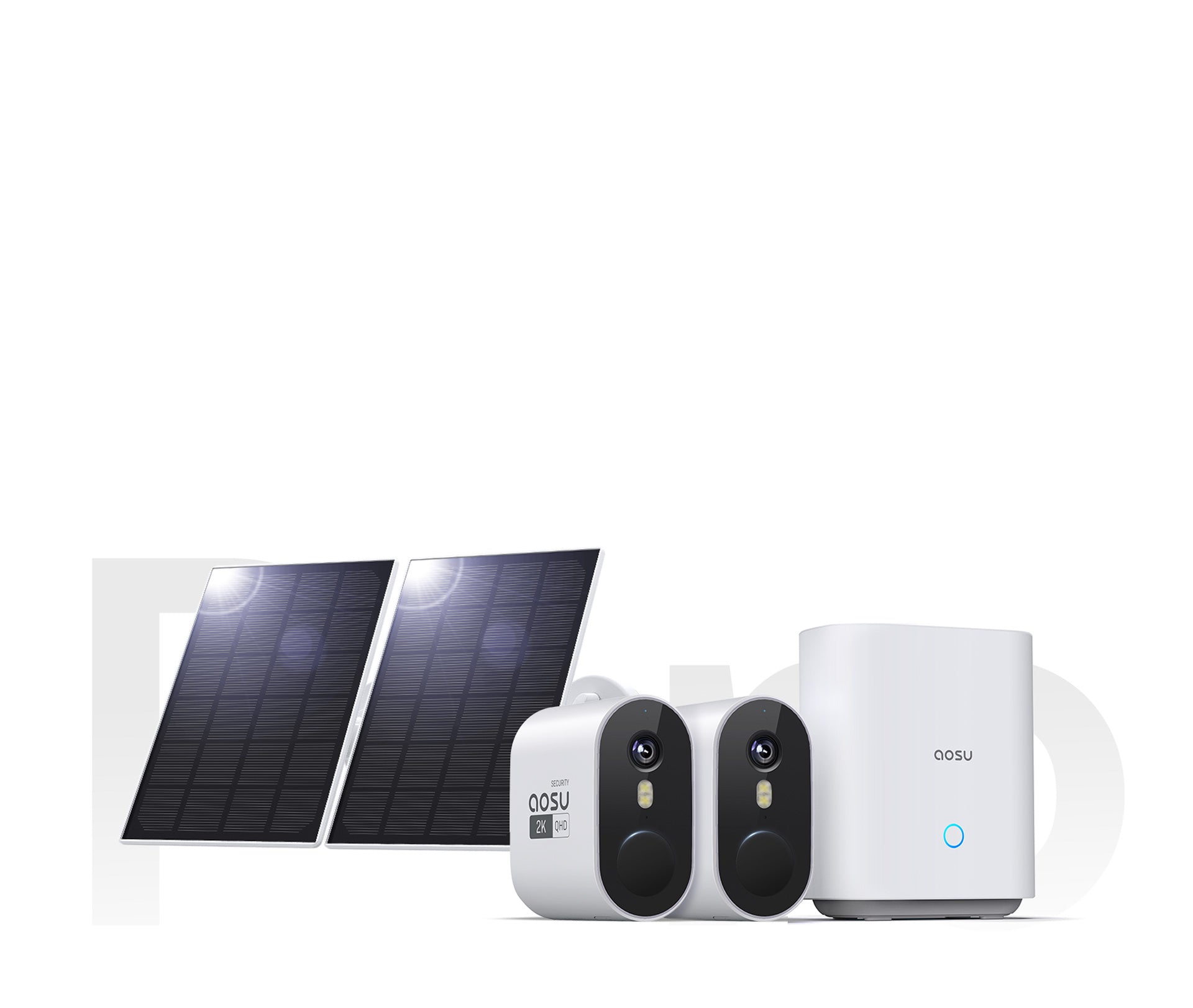 aosu SECURITY | SolarCam Pro System
Forever Power, Forever Security.
Cover Every Corner
Live view up to 4 solar security cameras at once on a single screen, providing you with unparalleled visibility and control over your property.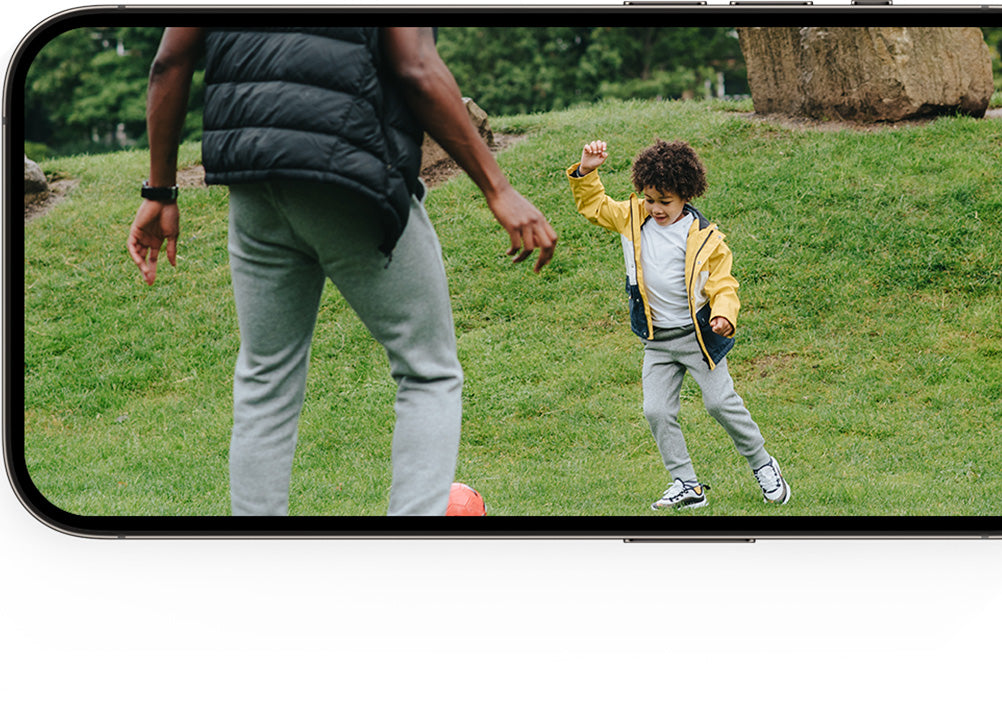 See Every Detail
Real 2K resolution to capture every crystal-clear detail. You can see more important features through these solar wireless outdoor security cameras.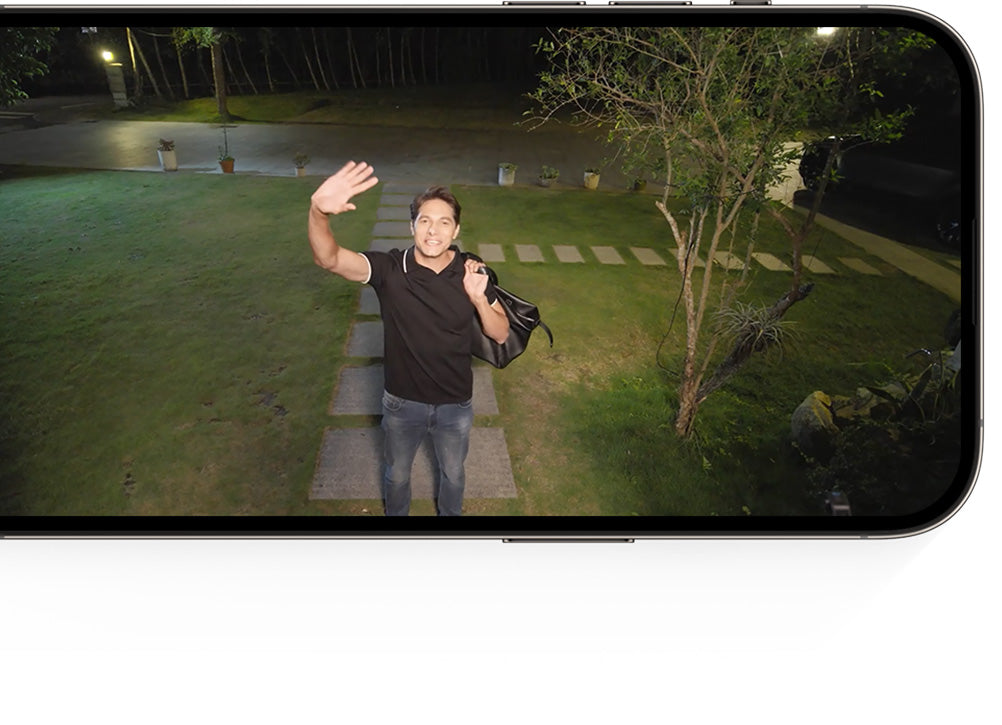 Advanced Night Vision
See more clear on stranger's faces or license plates in full color night vision, and playback to identity events for great security.
No Blind Spots
166 degrees ultra-wide angle lens provides complete coverage without any blind spots. See wider and see more withi this solar outdoor camera system.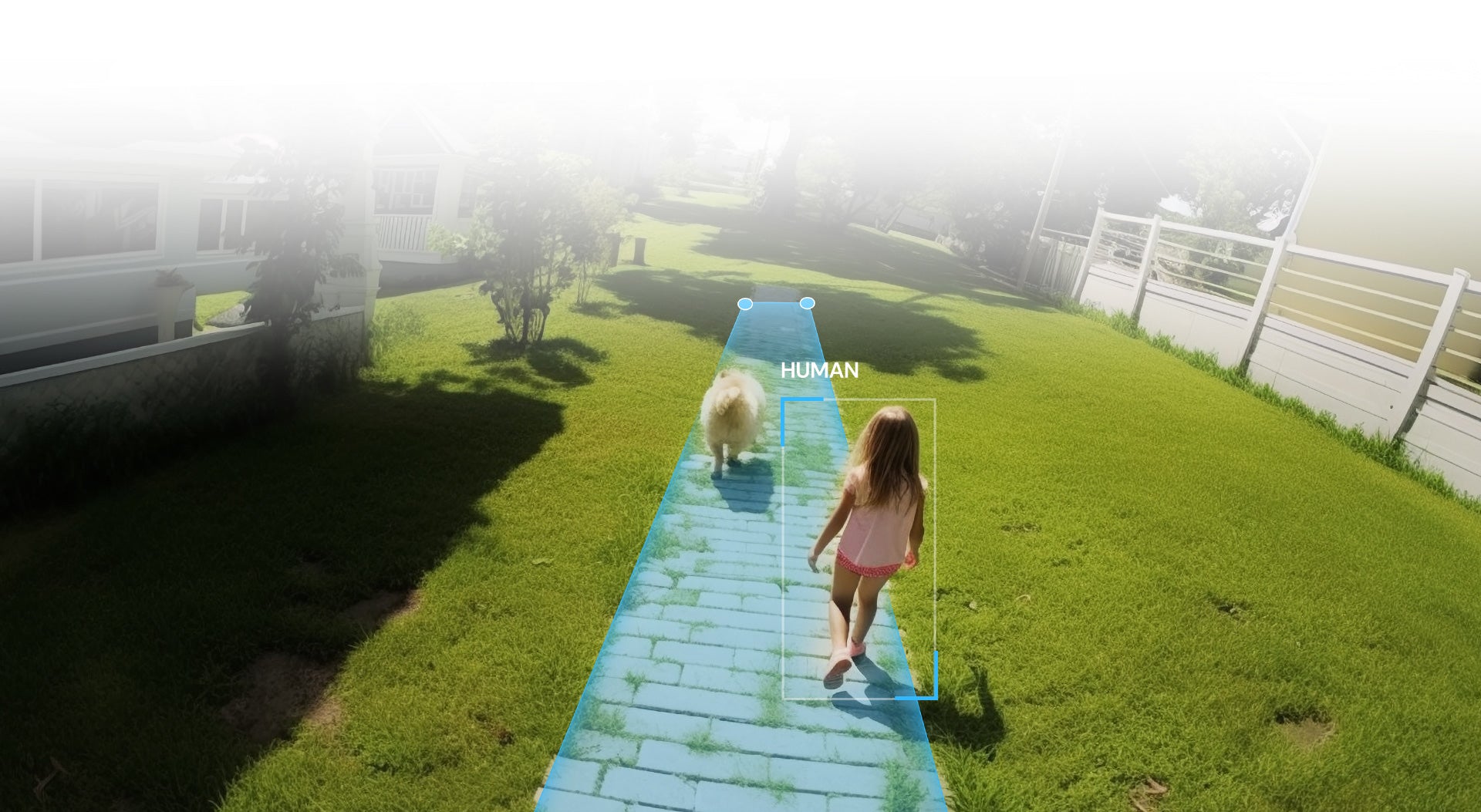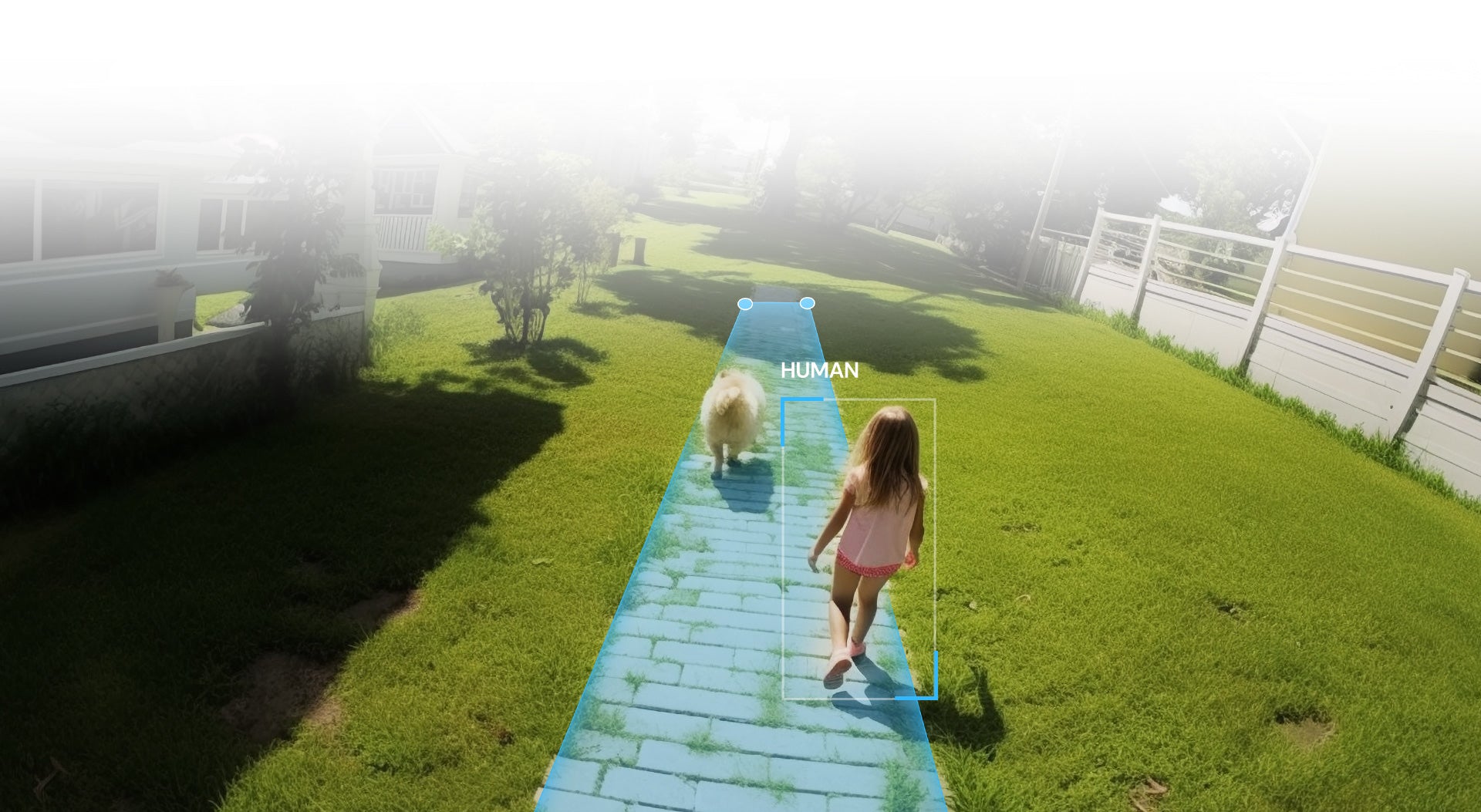 Reduce Unwanted Notifications
Only receive alerts that matter and eliminate unnecessary notifications.
Thumbnail Real-Time Notification
Receive snapshot notifications so that you can quickly check who is at the door.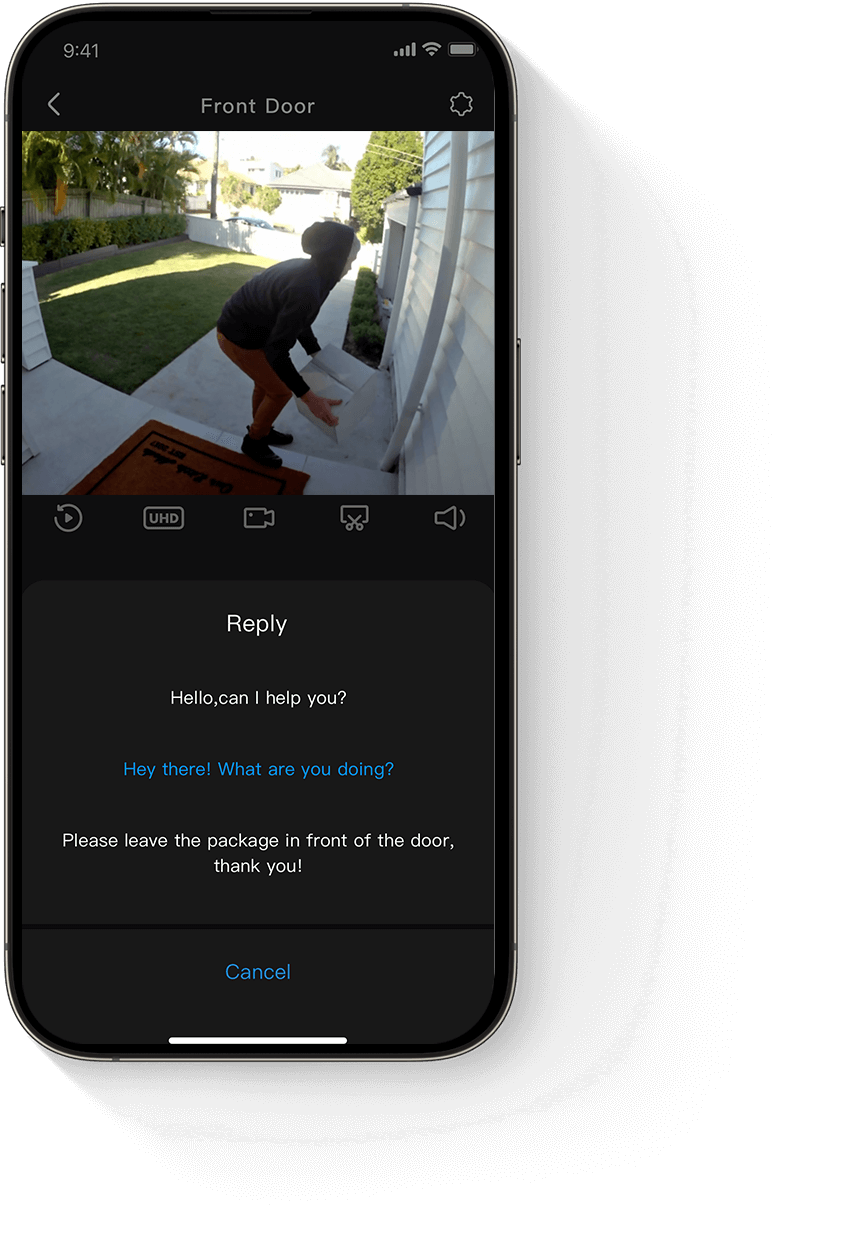 Quick Reply to Directly Video Calling
Use the preset message to quick reply when you are busy.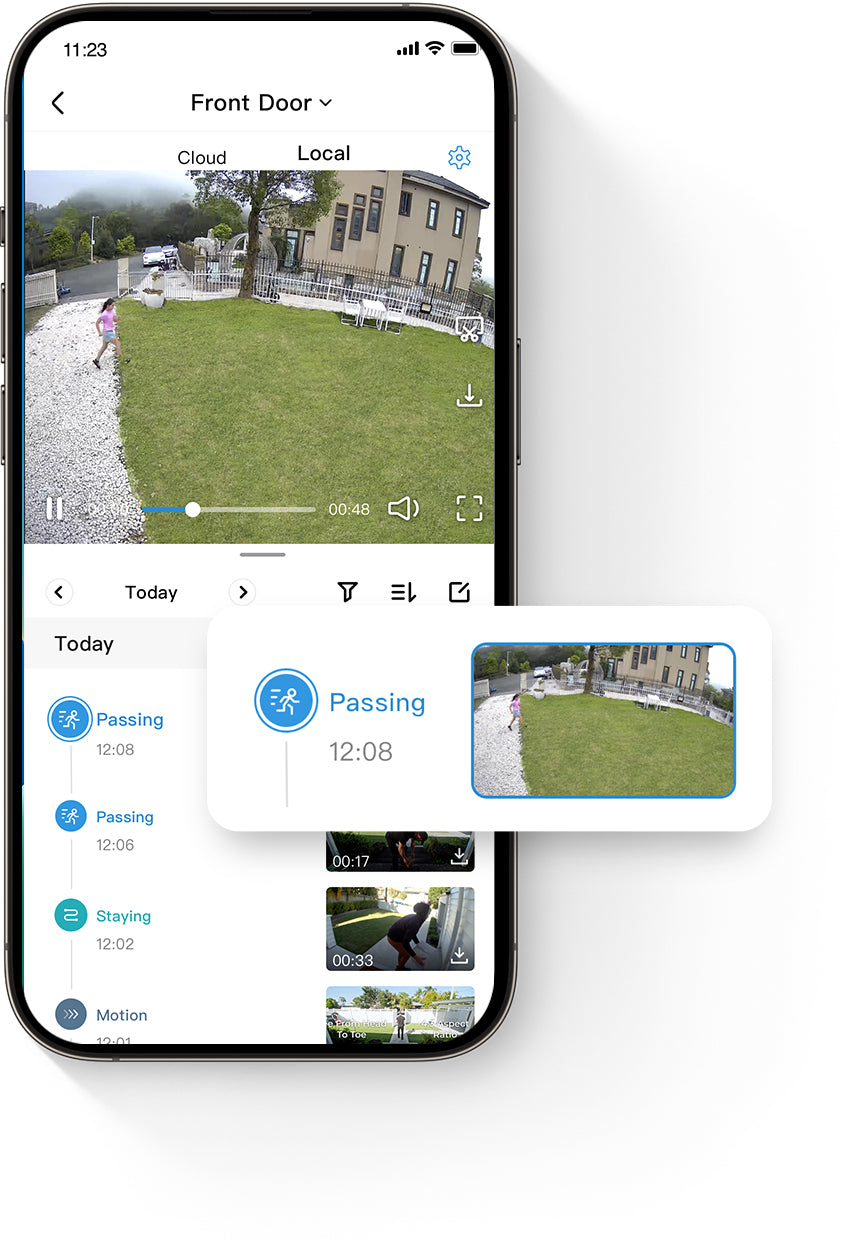 Smart Playback
Event type filters, fast forward and rewind features make it even easier to find important moments.
Which System is right for you?
Testimonials
Great Cameras - Super Easy Install
I got these cameras for my parents to enjoy the wildlife around their house. Needless to say, they LOVE them! And watch live footage on Mom's IPad everyday. They were easy to set up, no wires or plug ins. Had my sister and her husband install them and they are not tech savvy, took them about an hour to hang cameras and set up software. Only had them up a couple of months, but battery is still good. Great choice. Buy them!
Very Satisfied
This product, I must say, is amazing. It will alert you when someone, or something, is at/or passing by, your door. The night vision works great. It will alert me wherever I go. It has an alarm that you can sound and has a microphone to communicate with the person at the door. I would definitely recommend.
Highly recommend
While researching security systems, a friend recommended Aosu and showed me how hers worked with her phone. After more research and reading reviews, we bought two outdoor security cameras and the doorbell. We are very happy with them. They are easy to install, set-up, pair well together, have a good picture, save videos to our own system, not hardwired, and reliable. We've had them up for four weeks now with no issues. The company is also great in assisting with setup if you need help. We did not need their help as it was very easy but the company contacted us through Amazon daily to see if we needed help and then followed up after they were installed.If you are looking for easy to install and set up, not hardwired, good picture, very reliable and no additional monthly fees… this is the system.
Discover What's Popular
100% Wire-Free
Cover for Every Corner
2K QHD
Sale price

From $99.99
100% Wire-Free
Cover for Every Corner
5MP UHD
Sale price

From $99.99
Human Detection
Sound and Light Alarm
2K QHD
Sale price

$69.99
Forever Solar Powered
Human Detection
2K QHD
Sale price

$69.99
Smart Tracking & Alerts
Human Detection
2K QHD
Sale price

$99.99